Cut for fancy thesis work and my typical university-talk about research, Profs and magic spells <3
( click )
Speaking about freaks.
Can't wait to see the next Sherlock BBC series!
It will be hard to take the both guys serious after they announced Sherlock as Smaug, the Dragon, and John as Hobbit.. but I'll try my best not to giggle out lout. After-all, it's a crime-scene<3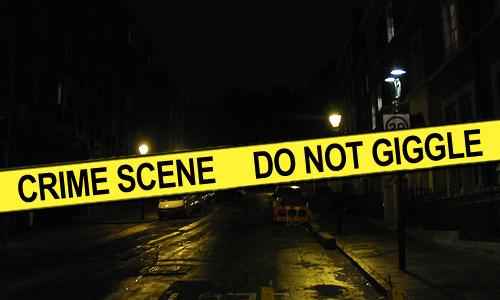 (Crime-scenes can be quite obscure in real life... Once in a few years we get those
book-voucher
for our university-stuff and it's never enough, the books are so bloody expensive I depend on our library for my survival. But anyway - this year I got myself one great Physical Chemistry textbook (Atkins) and for a few coins change a forensic-investigations-history book as well ♥ So far, I'm quite happy with the decision!)
To continue with crimes and bullets and so on - I absolutely
love
shooting <3 It's relaxing and helps to concentrate your mind and take control of the body. It also improves your ego each time you hit the target :D (and I'm pretty good at that) Don't worry I'm speaking of paper targets - my hobby stays clean. The only damage I'm doing is to myself: sore muscles from the heavy rifle.
(And last time there was this old woman (Miss Marple? o.O") with a fancy necklet and a bright summer-dress, all sweet and nice, smiling, telling us some funny stories from the time she was still working ... and then taking her gun out of the handbag and shooting the target down. That was really some creepy old Lady. Respect!)
Well, I guess, the break is over - back to work.
Wish me inspiration for the BA-thesis, dear world :3