lokuro
Contrary to my previous plans I had to spend the weekend at the university, looking after my experiment which wasn't going exactly how I've expected it to go... So much for enjoying the nice weather~
All things considered the days are so frenetic lately, I'm slightly afraid, I bite off a bit more than I can chew...
Bun then again, it's spring, I'm young and the whole world is at my feet, so why the hell not?
For example I have a weak spot for all kind of weapons, but after a year full of kendo, I wanted to try out something completely different... So, at Thursday I was at
an air rifle shooting
- the every first time I hold a gun in my hand, not a
shotgun
though.
And it was an amazing feeling, staying there, holding still, full concentration and for a few seconds the world stays still ... and then - a fast sound and a tiny hole in the target. After the first attempts I hit the bull's eye quite frequently <3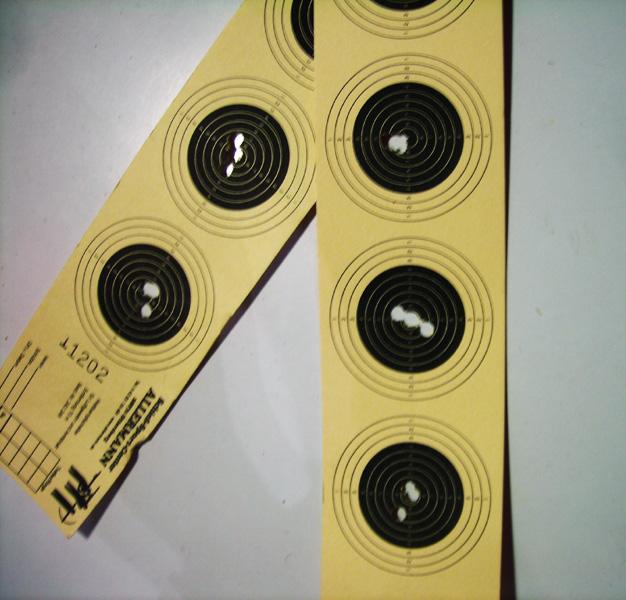 ... Despite my poor eyesight.
But, well, you don't have to boast 0.0 dioptres to take an accurate aim. The decisive factor is the ability to stand still. (After the first 15 shoots I had to make a pause though - to focus on a mean small point in a 10 meters distance isn't that healthy for weak eyes either.)
I'll see if my enthusiasm will hold for a few more days and if I'm as capable with small calibre guns as I'm with rifles than maybe I'll join the shooting association~ (this one:
Schützenverein
)
Even though, the members are all looking quite cliché-like so far. You know, so .. typical old school German. Old geezers with beer bellies, doing nothing but talking about how much better it was in the past.....
The only other Newbie was a girl of my age <3 (the new generation comes!) She studies medicine and on Wednesdays, when I have my Taekwando lessons, she's doing Boxing! I've seen her trough the glass doors of the next room in our martial arts centre~ It was quite a remarkable coincidence, meeting her there. So, afterwards we had to clink our coffee glasses at the strange twist of fate. And, gosh, we have talked till the very late hour, which is absolutely unusual for me... I'm still a bit suspicious of fate. A few years ago I had complained, all the awesome people I know are living awful far away from me and now - there are people here, at my place, just a stone's throw away, whom I can talk to. About each and every topic I want; from SciFi and chemistry and theatre and politics to Sherlock BBC or Weiß Kreuz, or yaoi & yuri and travelling plans and crazy novel plots.
Life is quite awesome right now.
(which doesn't mean, I don't miss my far-away friends as well ._." But I've already planed to visit my dearest ones this year! ò.ó. So, Prague & Berlin are definitely included. And we'll see, if I can afford a non-European journey someday <3)
And a small university related note as well:
The computer applications lectures by my prof (
my
because it's his study group where I'm working at my thesis) are a bit complicated for I'm not really a computer freak, but at least the prof seems to be quite a funny fellow. Lucky me, he only looks like Dr. House (without a crutch) but his character is much nicer (and a bit awkward. Tight black jeans presents just a perfect contrast for the nasty habit of wiping the chalk from his hands on his pants. It always looks like somebody had grabbed his ass....) But I've learned a lot about python, C++, Linux & Co., so if after this evening I suddenly disappear from the Internet, it means, the experiment of changing my Windows to Linux went wrong and I occidentally killed my notebook....
Oh, and a few more photos, since you had to listen to me talking for a while now.. just lay back and click on the cut to enjoy the non-verbal photo-communication about Science Slam and the current girlish spring fashion presented by the silly Me <3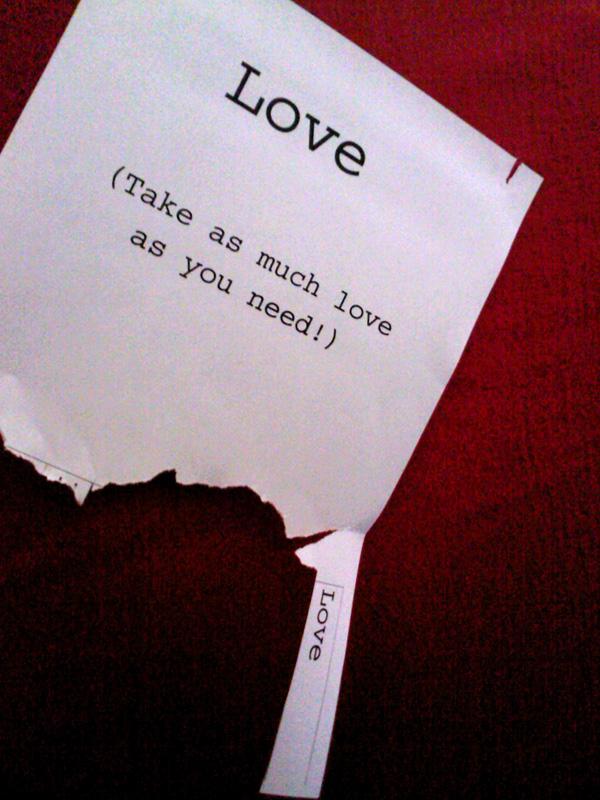 (c) ThOP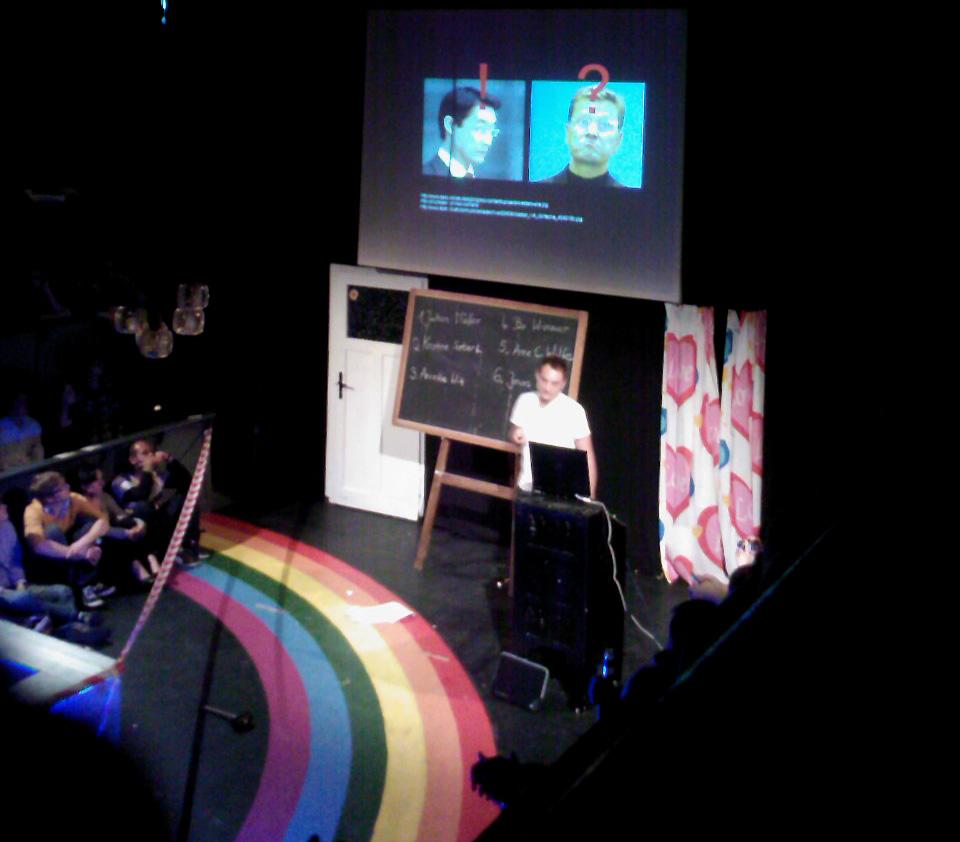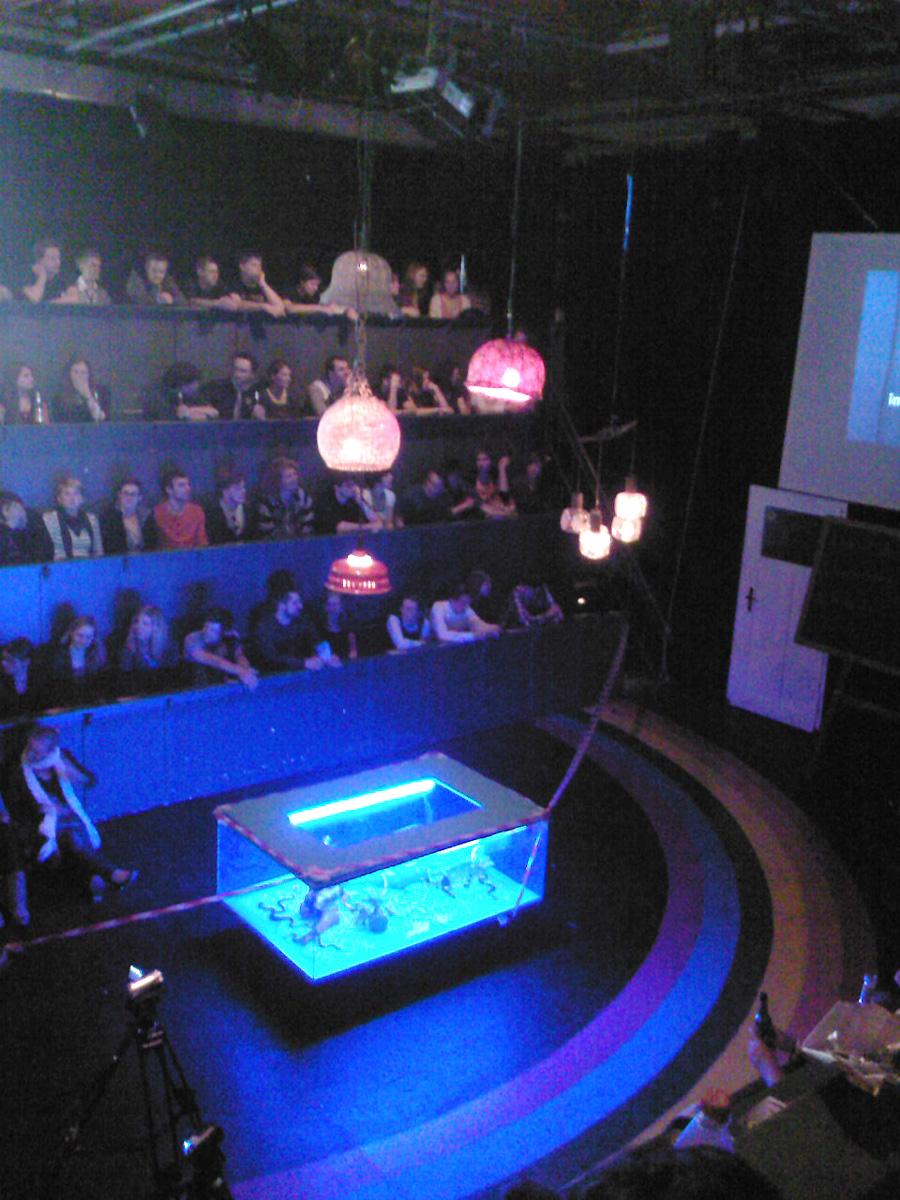 ~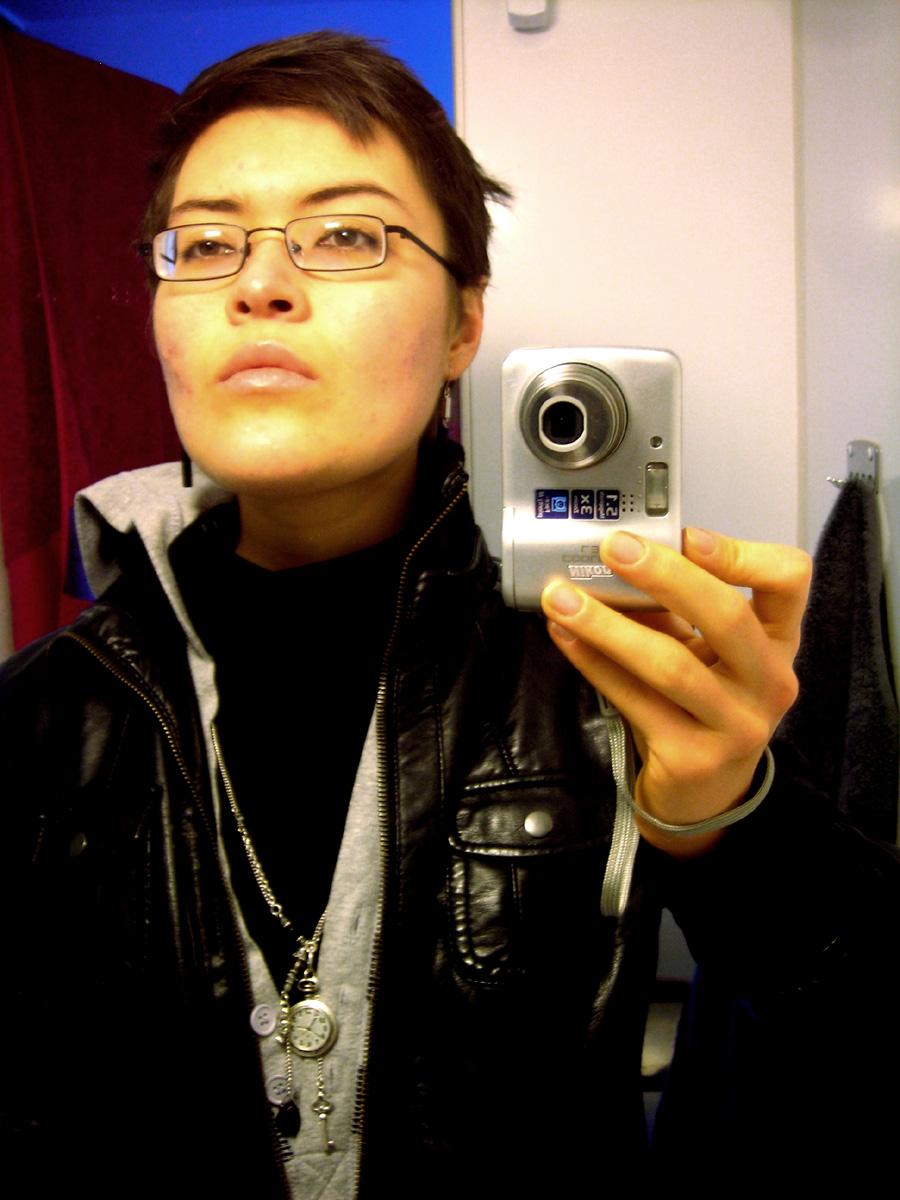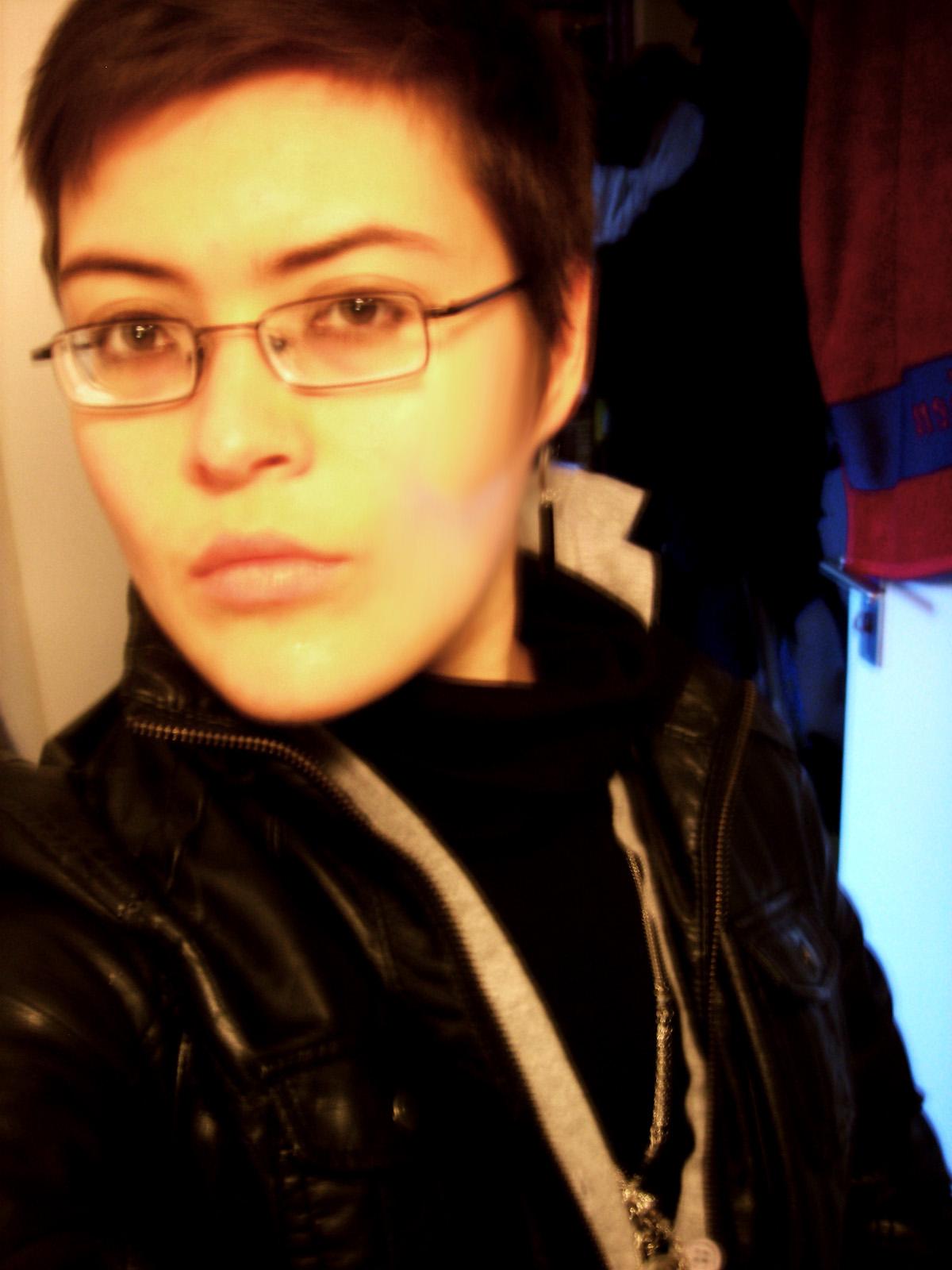 Magic turn from my beloved black-white look to the colourful colours <3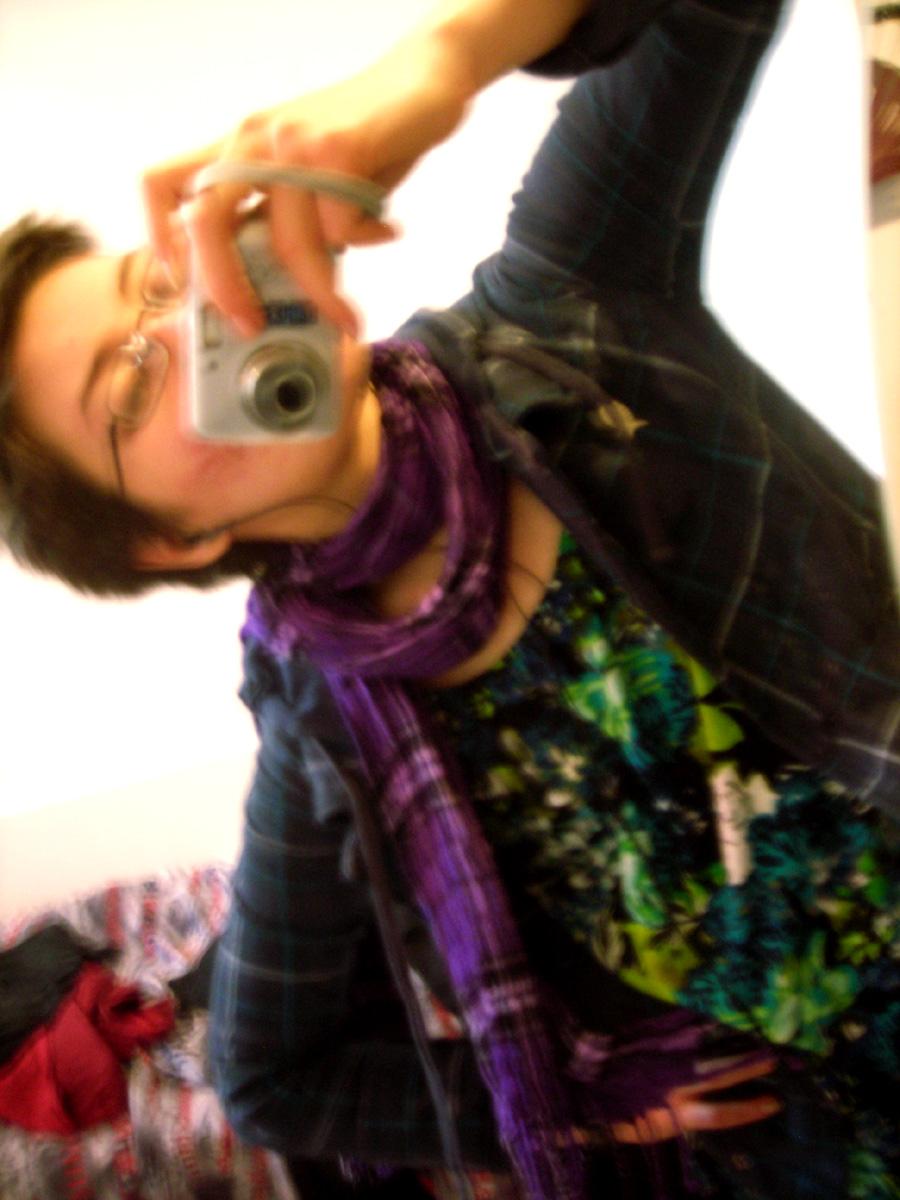 Please, excuse the poor blur quality but I have absolutely forgotten how to handle my old cam x__x"
Close-up for my dear friend kuku to prove that I have flower prints as well <3~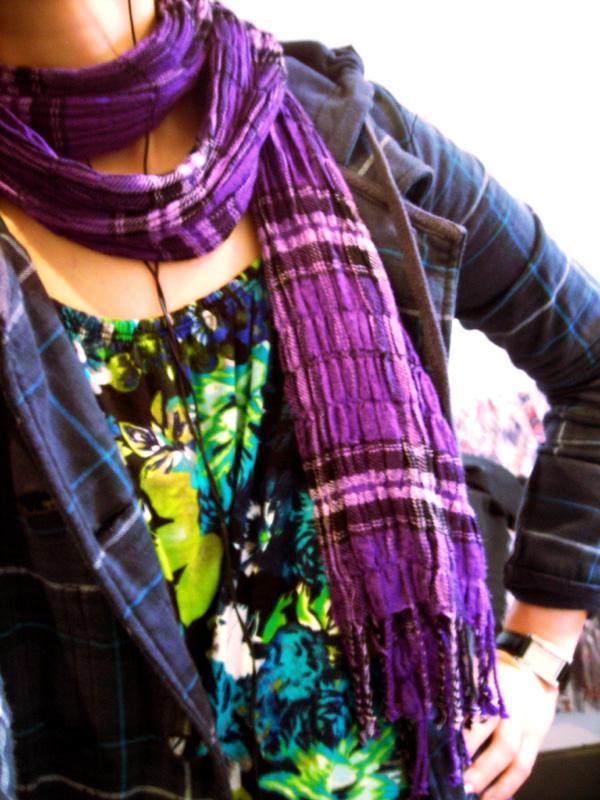 Also, I always wanted to wear those big bug sunglasses as my Mum :D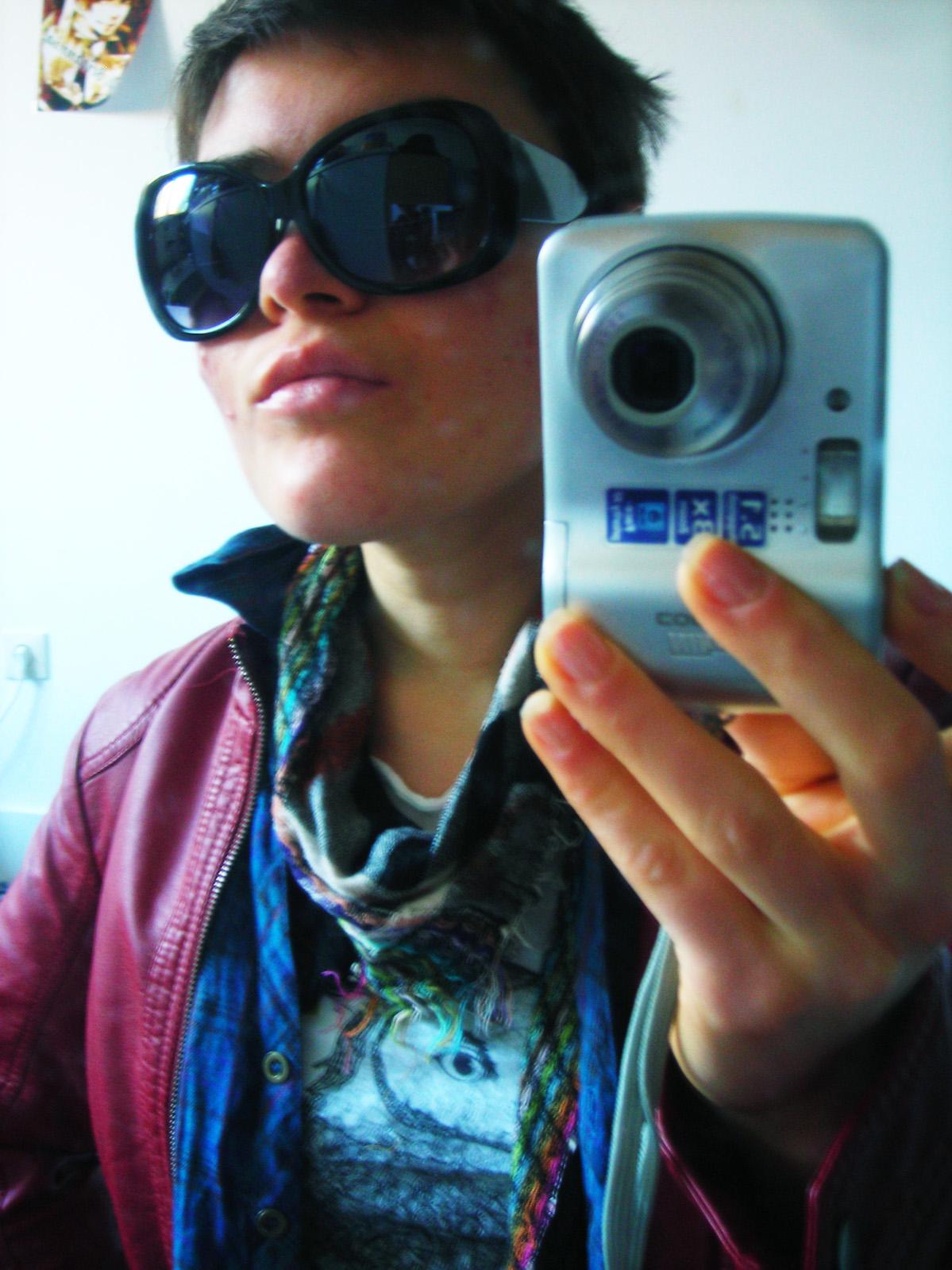 The trick is - I wear them above my real ones. I know, I know, it looks ridiculous. But I like it and that's the main point <3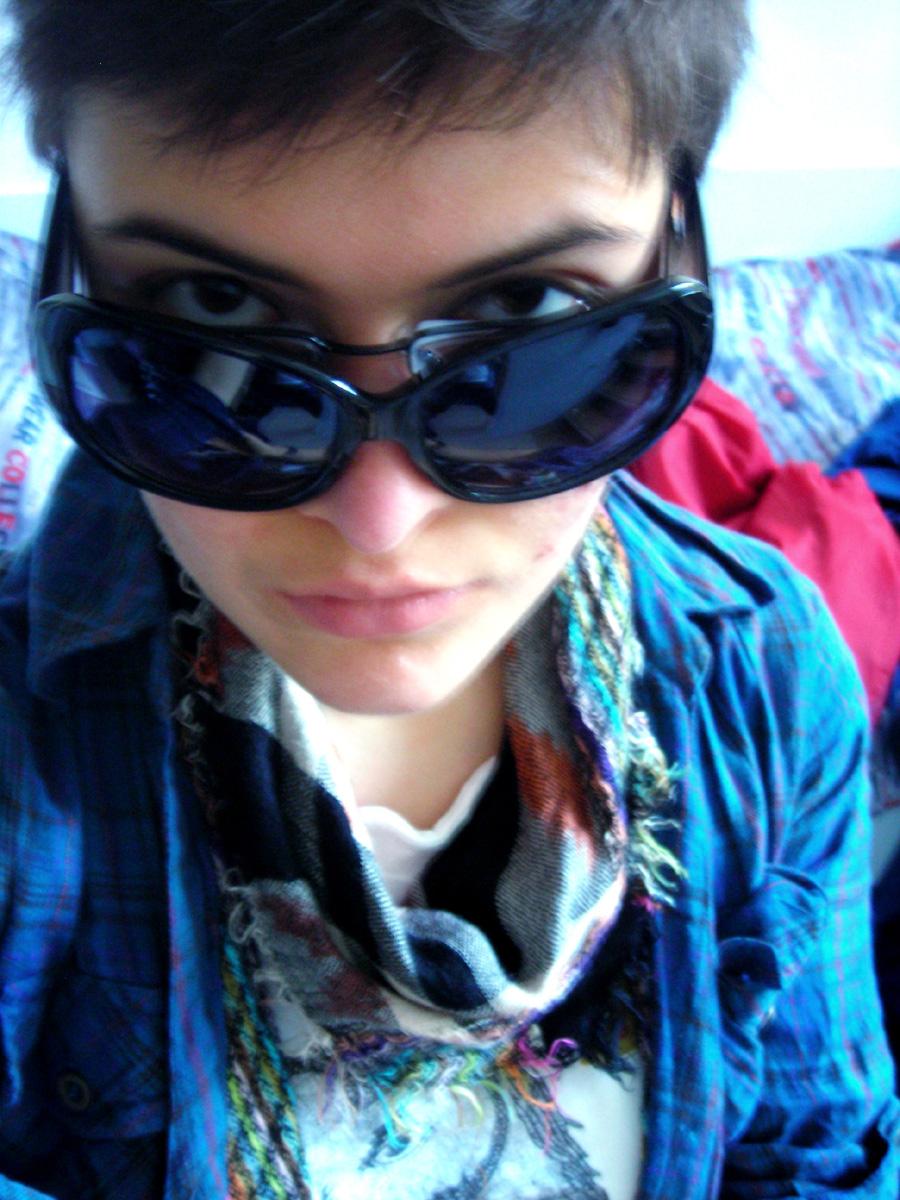 (Yeah, I'm a big fan of blue-violet... but I also adore red <3)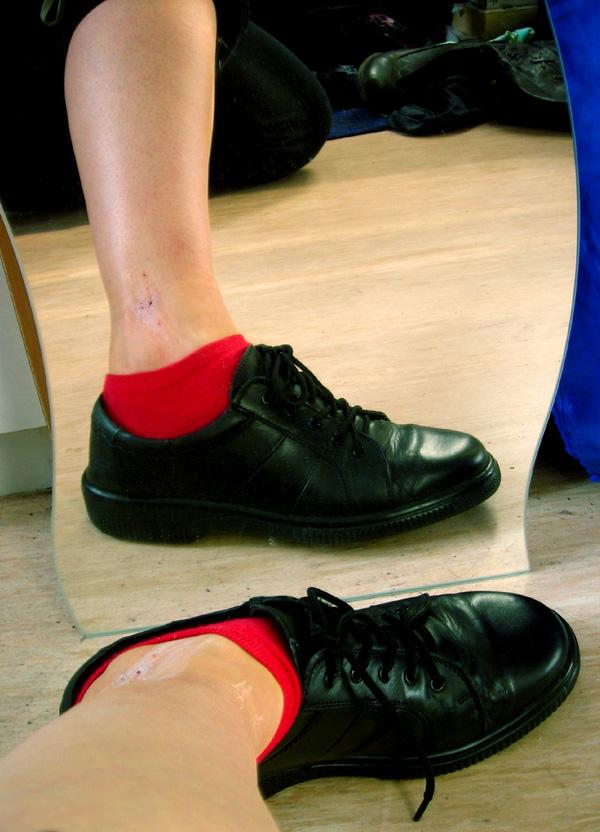 It's a dumb end to a serious entry, I'm perfectly aware of that... but I don't fell any shame, time to act serious and adult and thoughtful are cold and dark winter days not spring full of fresh wind, soft sunshine and wanderlust <3
Fernweh~
Let me act childish, I'm already terrified of how difficult the next two month' will be - I'm excited and anxious at the same time. How am I suppose to learn properly when I'm so high?~
P.S.: I shall post a few Lisbon photos within the next weeks... because one good friend pointed out to me, that when it comes to the memories of good times, even bad photos are better then none <3